Have you got a Question?
Well we've probably got an answer!
If not, then drop us a line with your question and we'll do our best to answer it!
---
General Indoor Tanning Questions: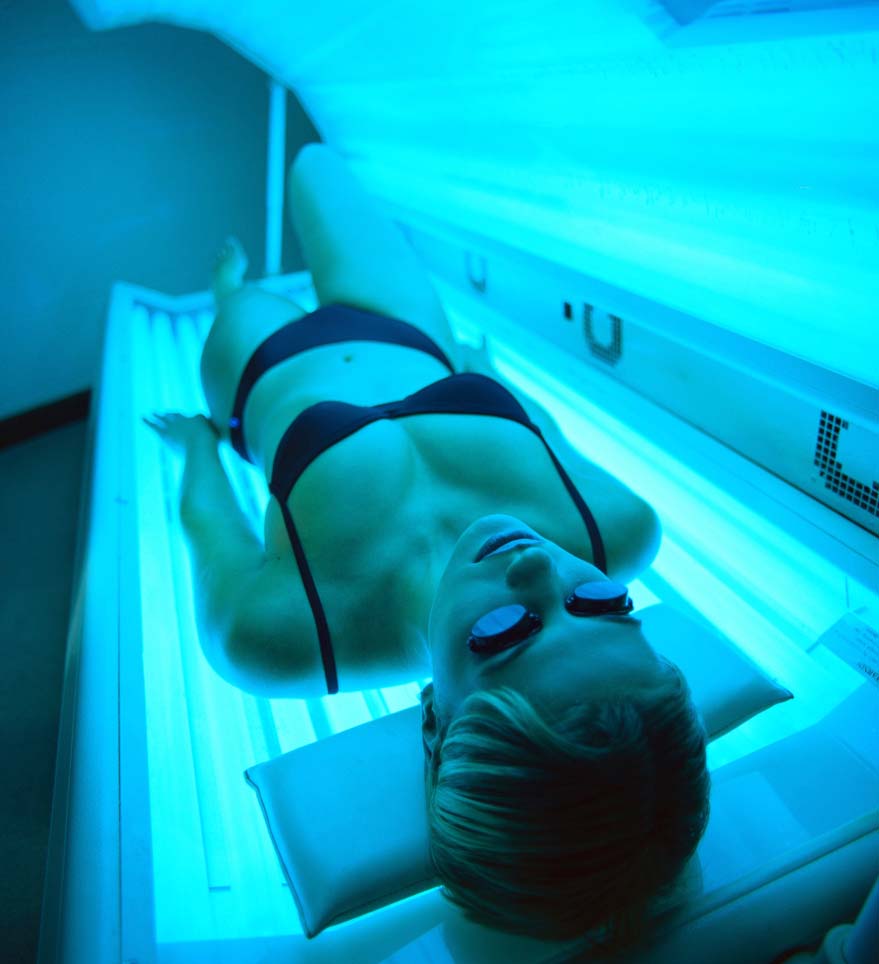 Why Is Indoor Tanning 'Smart Tanning'?
Indoor tanning, if you can develop a tan, is an intelligent way to minimize the risk of sunburn while maximizing the enjoyment and benefit of having a tan. We call this SMART TANNING because tanners are taught by trained tanning facility personnel how their skin type reacts to sunlight and how to avoid sunburn outdoors, as well as in a salon. For more information, visit www.theita.com, www.tanningtruth.com, or www.smarttan.com.
If a tan and sunburn are different, just what is a sunburn?
Sunburns occur when the skin is exposed to excessive amounts of UV light. The severity can vary from mild pink with only minor discomfort to severe "lobster-red" burns that blister. Sunburn results when the amount of exposure to the sun or other ultraviolet light source exceeds the ability of the body's protective pigment, melanin, to protect the skin. Sunburn is better prevented than treated. Apply sunscreen 20 minutes prior to exposure to the outside sun and re-apply every hour. Sunscreen is EXTREMELY important when you are outdoors. It is easier to prevent sunburn and maintain beautiful bronze color when tanning indoors rather than outdoors because indoor tanning regulates the amount of time and UV exposure you will receive.
What are UV-A & UV-B rays in tanning beds?
UVA Tanning Beds – UVA rays are longer than their UVB counterparts and penetrate the skin's epidermis, which is composed of five layers. UVA rays penetrate more deeply than UVB rays, reaching the lower layers of the epidermis, which are known as the stratum spinosum and the stratum basale. When the rays of a UVA tanning bed hit a person's skin, they penetrate and cause the skin to produce melanocytes. These melanocytes produce melanin–a brown pigment that causes people to appear tan. The more melanin produced, the more tan a person appears.
UVB Tanning Beds – UVB tanning beds utilize UVB rays, which are shorter than UVA rays. This means the rays penetrate less deeply into the skin, typically affecting the outer layers of the epidermis. When overexposed to UVB rays, a sunburn can occur, as the rays can cause the capillaries below the skin's surface to pop, creating a red, raw appearance. UVB rays are generally regarded as the chief contributors to skin cancers, such as melanoma or squamous cell carcinoma, according to kidshealth.org. Most tanning beds, however, emit less UVB rays than the sun, according to Vanderbilt University.
What should I wear when I tan?
Tanning attire is entirely up to the client.  The potential danger of tanning is overexposure of sensitive body parts that are not normally exposed to UV light.  It is recommended that sensitive parts be gradually exposed to prevent overexposure.
How do I avoid having that "after tan" smell when I tan?
All of our high-end indoor tanning lotions contain ingredients that are called biosaccharides. Biosaccharides are antibacterial ingredients designed to help diminish the after tan smell that can occur when you are done tanning. When you are done tanning you do not have an after tan smell. If you have any fragrance at all, you will have a faint fragrance of the lotion you just used.
Why do I have these circles on my shoulders, buttocks, and/or lower waist that won't tan?
These are called "pressure points", where the most amount of pressure is on your body when reclining in the bed. The blood flow is constricted in those areas and that is why they don't seem to tan at all. Your best bet is to alternate your positions when tanning.
Does showering affect a tan?
Some clients have been misinformed about taking a shower after tanning. They were led to believe that, somehow, their tan would get washed down the drain. A shower, like a tanning session, may tend to dry out the skin. While you can't necessarily wash your tan off, moist skin tans and retains a tan better than dry skin.
On the pH scale of 0-14, the skin registers slightly acidic (about 5.6). Most soaps are well above the neutral pH, or about 7 on the scale. Using a typical over-the-counter soap with this higher alkaline pH can strip your skin of its essential acidic oils. Those oils lock in your skin's moisture. We recommend using a shower gels that are specially formulated to protect your tan. Always apply a good quality moisturizer after a shower to help preserve your tan.
While showering after a session tends to dry out the skin, there is evidence that showering before a tanning session may actually enhance tanning results. First, the heat from a shower opens your pores, enabling the skin to breathe and take in oxygen vital to the tanning process. Second, a shower will wash away dirt and dead skin cells that may impede ultraviolet penetration when you tan. Removing those dead cells also allows the active ingredients in lotions to work their way into the live skin cells more easily.
What is the best way to extend the length of my tan?
Keep you skin healthy!! Keep it moisturized – constantly. Using a high-end lotion that is specifically formulated with hydrating and skin-repairing ingredients is essential for proper skin care and to help achieve a healthier-looking, longer lasting tan.
Moisturizers should be applied after each shower, after tanning, and any time during the day you feel your skin is dry. By simply keeping your skin moisturized you can nearly double the length of your tan and keep your skin looking younger for years to come.
How often should I tan?
When building a base tan, it is recommended that you tan every other or every third day until you achieve your desired results.  The FDA suggest that 48 hours pass between sessions.  Your body will continue to tan for 12-24 hours after getting out of the sun or a tanning unit.  Tanning 2 days in a row may cause an unintentional burn and set you back on your tanning until the burn heals.  Also, your body needs nutrients like tyrosine, magnesium, copper, and zinc in order to tan.  You deplete these each time you tan.  It usually takes 36-48 hours to replenish these vital nutrients through the foods you eat.
How do I know what level my skin is and how well it will tan?
There is a scale for skin and how it reacts to UV light. The Fitzpatrick scale is a numerical classification schema for human skin color. It was developed in 1975 by Thomas B. Fitzpatrick, a Harvard dermatologist, as a way to classify the typical response of different types of skin to ultraviolet (UV) light. Later, it was updated to also contain non-white skin types. The Fitzpatrick scale remains a recognized tool for dermatological research into the color of skin.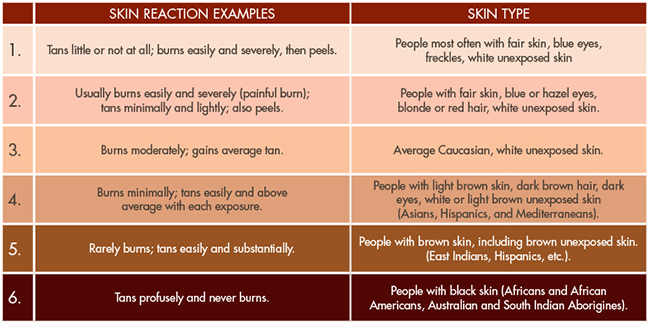 ---
 General Tanning Lotions Questions: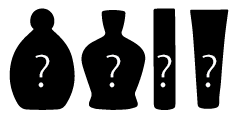 What is the benefit of using lotion in the tanning bed?
The most important reason for using a tanning lotion is that it replaces the depleted moisture that your loses during the tanning process and many contain cosmetic bronzers to help you look darker, faster. Dry skin reflects UV light, so if you are not using an indoor tanning lotion, you can be wasting up to 50% of your tanning session.
I think I tan better without a lotion. So why should I use one?
Tanning, whether indoors or outdoors can be very drying to the skin. Our Premier Lotions will help to replenish any moisture that has been depleted during the tanning session, thereby improving your results. Moisturized skin will absorb UV light better than ashy, dry skin. Not only will you get a darker tan, you will tan more quickly and it will last longer. In addition, our Premier Lotions contain specific ingredients that promote tanning and melanin synthesis.
Can't I save money by just buying one of the cheap 'drugstore' brand lotions?
Keep in mind, all of our lotions are specially formulated and engineered specifically for the indoor tanning industry by companies that spend millions of dollars annually on research. All of our product are "bio-engineered" specifically for indoor tanning that include active vitamins, minerals and nutrients to keep the skin as healthy and moisturized as possible, thus maximizing your tanning potential. Cheap, store brands do not contain these ingredients. In fact, many "drugstore" lotions actually contain alcohol in them, which will dry the skin and actually hinder the tanning process.
I've heard I can save a few dollars by buying lotion online, is there any truth to that?
As with any product you buy online, the only advice we can give is caveat emptor, let the buyer beware!! There is not one single company in the entire United States that is licensed to sell any of the products and lotion lines we carry anywhere other than in a tanning salon.
Can I use lotion on my face?
The facial area is much more delicate and more likely to have allergic reactions in comparison to the rest of the body. In fact, fragrance is one of the most common reasons for cosmetic allergic reactions on the face. That is why we recommend using products specifically designed for the delicate facial area. Our salons do have facial accelerators and bronzers that are fragrance free and/or hypoallergenic that is specifically designed for the face.
---
 Questions on the Types of Lotions:
What is a bronzer and why is it beneficial in a tanning lotion?
In recent years there has been a craze in the tanning industry. This craze is the amount of lotions now being sold that contain bronzers. It is not uncommon for a tanning lotion to contain 4 or 5 high end bronzer ingredients. Using lotions that contain a bronzer is a way to get better results from your tanning experience and to greatly increase the length of your tan.
There are three main types of bronzers. Each gives a slightly different result. Below is a brief description of all three.
DHA Bronzers – These do not need any light to produce a tan. DHA bronzers are known as self-tanners. These bronzers work by reacting with certain proteins on the surface layer of the skin. Some of our lotion products contain low levels of DHA bronzers, which can help extend your tan to seven to ten days.
Cosmetic Bronzers- Cosmetic bronzers give you immediate results, allowing you to achieve a dark brown color directly after tanning.
Low-maintenance Bronzers – These are the newest and most advanced addition to the bronzer family. Low maintenance bronzers have the ability to not stain or streak due to a certain mix of ingredients that give them this property. Low maintenance bronzers do not give the immediate results of the two listed above, but it does keep your tan looking golden
How does a dual bronzer work?
Dual bronzers provide bronze gratification from immediate cosmetic bronzers such as caramel and walnut extract as well as from DHA sunless tanning agents, which oxidize over a few hours with the natural proteins in the skin to develop even deeper, darker results. It recommended waiting at least 4 hours after tanning with any bronzer to ensure results.
What is a Tingle lotion?
Tingle is an ingredient added to lotion, usually niacin or Vitamin B, that can help clients achieve quicker and darker results than if they just used a regular lotion. The ingredients in a tingle lotion increase the microcirculation and oxidation of blood in the surface layers of the skin. Blood also carries melanin to the surface of the skin. Since your skin needs oxygen to tan and the activation of melanin is what is needed to maximize that tan, the more melanin at the surface of the skin, the darker you will get.
Since niacin causes a slight flushing effect at the surface layer of the skin, you can get a slight to moderate "tingle" or warming sensation. This feeling is completely harmless and will start to dissipate soon after your session is over. If the sensation continues or becomes annoying you may try using one of our professional after tan moisturizers, to mitigate the heat sensation. This will not stop the tingle, but it will alleviate it to a certain extent. Another option is to take a shower with "cool" water and mild soap will also help ease the tingle. Never use warm or hot water as this will open up the pores and cause an even greater, intense tingle sensation.
Tingles are for your advanced tanners and are not recommend for beginning tanners or individuals with sensitive skin. Tingle products are also effective on hard-to-tan areas such as women's legs. As with all tingle products, extra care should be taken when handling children and pets as the reddening effect could be transferred to skin even hours after use.
I can't feel the 'tingle' anymore from my lotion. Why is that?
If you are an avid tingle tanner, oftentimes your skin acclimates to the tingle and you won't feel the sensation anymore. Despite this fact, the tingle is still working even if you are not feeling the heat. As with hair care products, we recommend switching products from time to time to "jump start" your skin.
What is a 'Cooling' lotion?
In recent years, top lotion manufacturers have started adding "cooling" ingredients to some of their products. These ingredients are similar to that of what you would think of in sports creams (only without the odor). The "cooling effect" as it is called can be very relaxing as it mildly cools the skin and gives a cool tingle sensation as the fans blow on your body while you are tanning. The cooling agents don't effect the tanning process, but do provide an enhanced experience while you are tanning.
I'm not into all the fancy bronzers, tingles, etc…
Will I still see a benefit if I just use a tanning accelerator?
Absolutely! Our Premier Tanning Salon's carries several products that are just tan accelerators. Accelerators help super hydrate your skin, in turn causing your skin to absorb increased amounts of UV light. This lets you get the absolute most out of the tanning session you just purchased. All of our products also contain vitamins and nutrients to keep your skin as healthy as can be.
What is the benefit of using a lotion that contains Hemp Seed Oil?
Hemp Seed Oil is a humectant that pulls moisture from the air to the surface of the skin. It is a skin care ingredient that provides powerful hydration. This is a wonderful ingredient in a tanning lotion because UV exposure can be dehydrating to the skin. In addition, Hemp Seed Oil contains essential fatty acids which help ingredients penetrate into the lipid layers of the skin for increased efficacy.
---
General Protection and Health Questions: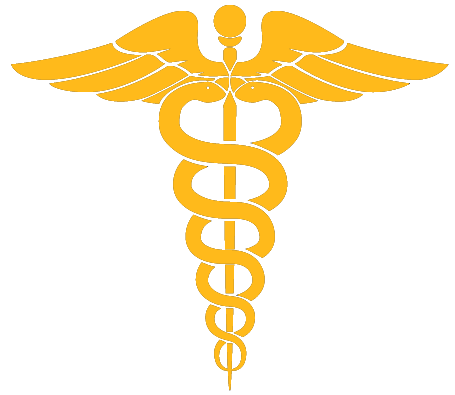 Why do I have to wear FDA approved eyewear?
UV light causes damage to the eye over time causing night blindness and/or color blindness.  Eyewear worn in tanning beds must block 99% UVB and 96% UVA.  Sunglasses are not acceptable because they allow light in on all sides and would create a comical tan line.  Towels, coins, cotton balls, etc. are also not acceptable forms of protection because they do not eliminate enough of the UV light to be effective.  Do not sacrifice the health of your eyes.
Is it harmful to wear contact lenses while tanning indoors?
It is not advised to wear contact lenses while tanning.  Although wearing FDA approved eyewear will protect your eyes from UV light, the heat generated could cause drying and discomfort.
Why should I wear a lipbalm with an SPF?
Lips do not contain melanin, and therefore are more susceptible to burning. Each of our salons have protections that can be purchased onsite for your tanning convince.
How do I protect a tattoo?
It is important not to expose a fresh tattoo to sunlight or indoor tanning equipment, while the tattoo is still healing, since chemicals sensitive to UV exposure have been injected into the skin. Cover the tattooed area completely or don't tan until the skin has healed. After the skin has healed the chemicals have lost their sensitivity to UV, but continue to take moderate protective measures. Tattoos will continue to lose their brilliancy with exposure to UV light, whether it comes from indoors or from outdoors.
Using a good lip balm with SPF or lotion will protect and preserve the brilliancy of your tattoo.  Plus it is small enough that you can precisely apply it to smaller tattoos. It can also be used on nails, to prevent yellowing. See your salon's associates for recommended products.
Can I spray tan while I'm pregnant?
From Sunless.com: Some doctors ask their pregnant patients not to use sunless tanners in the first trimester to play it safe. Therefore, you should ask your doctor. If DHA could penetrate the skin and enter the bloodstream, there is no doubt that would be undesirable. Of course, it wouldn't be undesirable just during pregnancy, but at any time. DHA has been in use as a cosmetic ingredient in the U.S. since 1960 and no problems have ever been reported concerning DHA penetrating the skin, or causing problems during pregnancy. The reason concern remains is that advances have been made in the cosmetic industry in developing ingredients that help other ingredients to penetrate the skin better. This applies not only to sunless tanners but moisturizers and other products.
Can I tan while pregnant?
Indoor tanning lamps give off heat.  The heat causes the body temperature to rise. Doctors advise pregnant women to avoid the rise in body temperature that devices such as tanning beds and hot tubs induce.
Can I bring my child(ren) with me to tan?
Since the salon is not properly staffed to care for small children, it could be dangerous for them to be unattended while they wait.  Taking a child into the tanning room is also prohibited because the UV light could damage their eyes.
Can UV rays emitted by indoor tanning lamps affect internal organs?
No.  Although this is a popular myth, UV light waves cannot penetrate past the first few layers of skin.  Overexposure will result in sunburn, and cannot affect internal organs.
---
Sunless Tanning Questions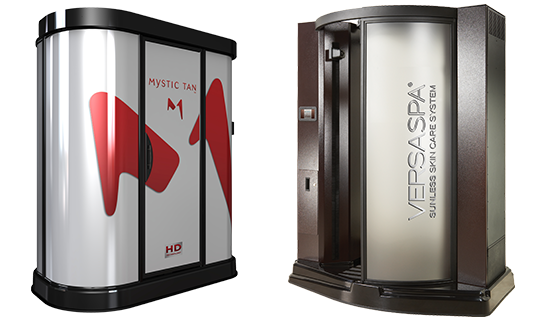 Will my skin look orange?
No. The advanced technology currently used in sunless tanning solutions is designed to ensure a natural, bronze tan. Our Tanning Team can help you select the proper level of tanning solution to best match your skin tone.
What is Sunless Spray Tanning?
Sunless spray tanning is the spray/mist application of Sunless tanning solution to your body. When applied, DHA (the active ingredient in Sunless tanning solution) reacts with the proteins in the skin's superficial layer to form a golden brown color. Your skin begins to darken two to three hours after application and reaches its peak color within 24 hours. The color will gradually fade through natural exfoliation, just like a tan from the sun.
How long should I wait after a session before showering?
To give the DHA enough time to fully set, it is recommended to wait a minimum of 4 hours after a sunless spray tanning session or 8 hours for optimal results. Showering sooner may diminish the intensity of the tan. If you tan using an Instant Cosmetic Bronzer, the Instant Cosmetic Color will wash off in the shower, but the color produced by the DHA will remain.
Will swimming affect my tan?
Swimming in chlorinated water or salt water can fade the Sunless Spray Tanning results, cause possible streaking and will diminish the length of your tan. However, normal activities such as bathing, showering or physical activities will not affect the quality of the tan.
Does Sunless Spray Tanning Solution have any smell after contact with my skin?
Mystic Tan and VersaSpa sunless spray tanning solution use a breakthrough odor control technology designed to virtually eliminate the odor that may be present when the solution interacts with the skin.
Will the bronzing formula stain my clothing?
No, the sunless spray tanning solution which includes a cosmetic bronzer is water soluble and will be removed after the next wash in cold water. However, in some instances, the DHA in the tanning solution may permanently stain undergarments worn during the spray session.
What is DHA?
The active ingredient most often used in all sunless tanners including tinted moisturizers, self-tanners, and spray tan solution is called Dihydroxyacetone, or DHA. DHA is a carbohydrate (monosaccharide sugar) compound approved by the FDA for use in externally applied sunless tanning solutions. For misting applications, the FDA recommends protective measures to prevent eye contact, inhalation or ingestion. DHA is often derived from a vegetable source like beets or sugar cane. The FDA added DHA to the list of approved colors for cosmetic products in the 1970s.
Is the DHA in Sunless Spray Tanning solution safe to use?
The FDA has approved DHA for external application to the skin. For misting applications, the FDA recommends protective measures to prevent eye contact, inhalation or ingestion. To ensure complete protection, the FDA suggests wearing protective eyewear, nose filters, ear plugs, lip balm, and undergarments.
Is Sunless Spray Tanning Solution recommended for people with skin sensitivities or allergies?
This product is safe, however, for those with skin sensitivities or allergies, it is recommended to consult a health care professional before using the product
What happens if Sunless Spray Tanning solution gets in the eyes?
FDA recommends that DHA not be used in the eyes or surrounding area. Protective eyewear is recommended and can be supplied by the salon. If eyes feel irritated, gently splash with water. For additional questions or if irritation persists, consult a health care professional.
What happens if Sunless Spray Tanning solution is inhaled?
FDA recommends that DHA not be inhaled. Nose filters are recommended, which are supplied by the salons. For additional questions or if irritation persists, consult a health care professional.
What is the Sunless Spray Tan (DHA) advisory?
The FDA advises that users avoid inhaling or ingesting DHA or letting the spray get into the eyes. When using DHA-containing products as an all-over spray or mist, it may be difficult to avoid exposure in a manner for which DHA is not approved, including the area of the eyes, lips, or mucous membrane, or internally. The FDA recommends protective measures to eliminate eye contact, inhalation or ingestion during a spray tan session, such as:
Eye protection
Nose filters
Ear plugs
Lip balm
Undergarments
For additional questions or concerns regarding DHA, consult a health care professional or the FDA web site.
http://www.fda.gov/Cosmetics/ProductsIngredients/Products/ucm134064.htm